Due to the number of bridges in Rockingham, Newfane and Brattleboro additional pages are provided to show each of these bridges. Click on the detail maps on the right side to access this information.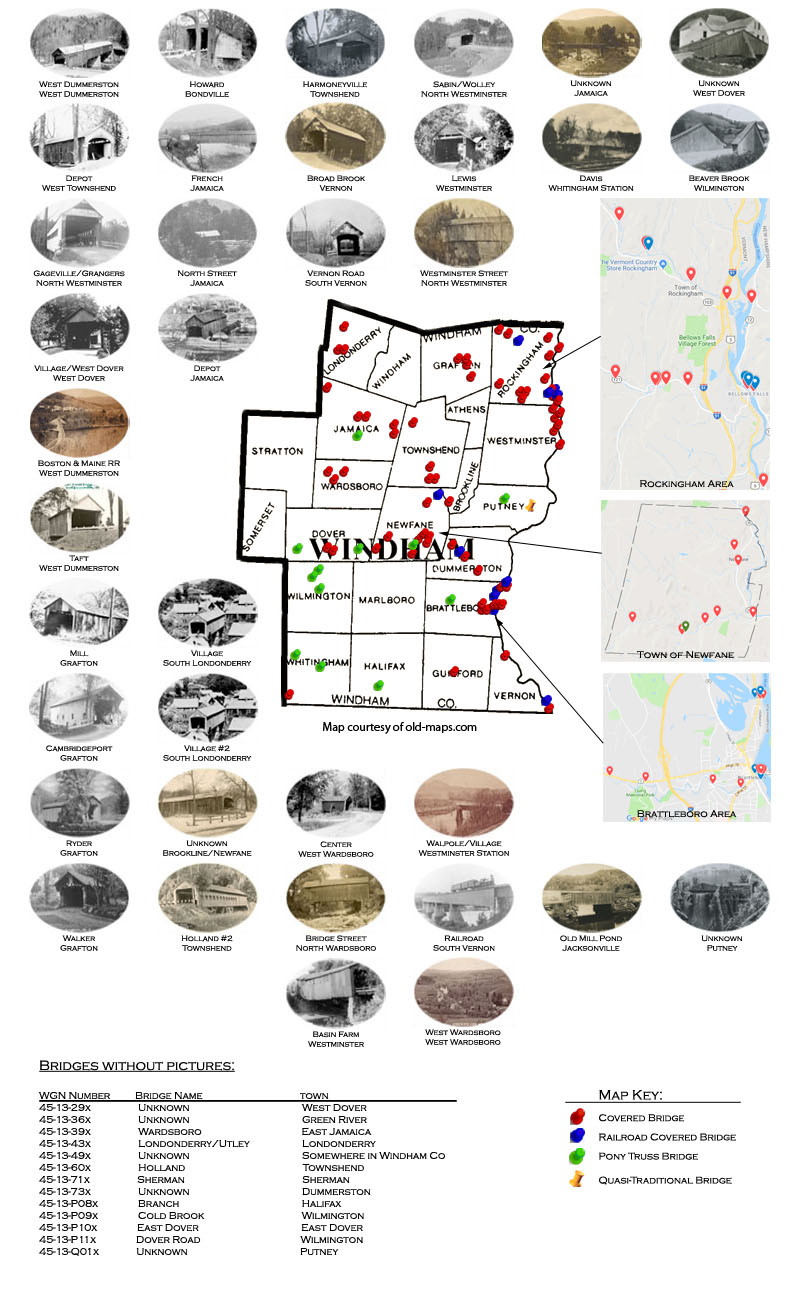 Credits: All pictures and information are taken with permission from www.lostbridges.org.
Note: Bridge marker locations are as accurate as possible. Some locations are unknown. In
this case the best information available is used to plot the location.