Cambridge Junction Covered Bridge
Rehabilitation Home Page
Cambridge Junction, VT
WGN Number: 45-08-02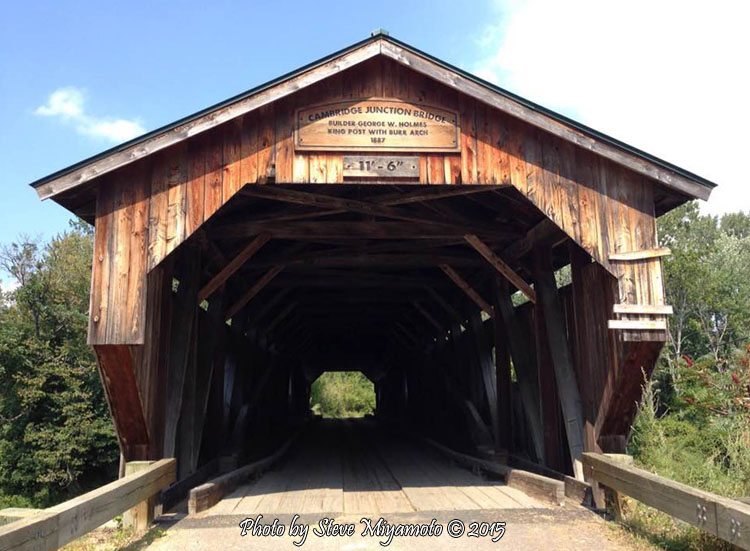 The Poland or Cambridge Junction bridge has gone thru a few renovation or rehabilitations in recent years. The table below contains links to the work projects that have been done.
Cambridge Junction Covered Bridge Rehabilitation Index
Credits: All pictures, information and descriptions are taken from Spanning Time Vermont's Covered Bridges by Joseph C. Nelson ©1997 and the World Guide to Covered Bridges - 2009 unless otherwise specified.