Sixteen people attended our first in-person meeting in three years. The question was asked "who in attendance joined the VCBS this year"? Thirteen of the people in attendance were new members this year! Thanks so much for joining and coming out to the meeting. The society is growing thanks to outreach events and online membership options.
Our apologies to those of you that tried to attend the meeting via Zoom. We had technical issues that prevented the streaming of the meeting and the presentation. The business meeting and presentation were recorded and are included below for your reference. Please excuse the minute or two of my picture at the beginning of the Strom-Olsen presentation. More technical difficulties that fortunately got resolved.
Our thanks to our Events Chair, Beth Brown, for making all the arrangements for the location, the food, the speaker, the decorations, and the covered bridge tour. Thanks to Nick Strom-Olsen for his presentation on his ancestor, Nicols Power. And thanks to the Marble Vally Kitchen located in Rutland, VT for a nice lunch.
We missed having our president, Joe Nelson, in attendance and are looking forward to having Joe back with us at our meeting next spring. Also, a shout out to our former Publicity Chair, Edwin Loveland, who was not able to join us. Also, to those unable to travel, we missed you all!
Until next time,
Steve Miyamoto
Vice President VCBS
Meeting Agenda
10:00 am

Welcome, light refreshments

10:30 am

Business meeting called to order

12:00 pm

Catered lunch - by reservation

12:30pm

Nick Strom-Olsen will give a presentation on the life and work of his ancestor, Nicols Powers.

1:00 pm

Bridge tour of a few local covered bridges.
---
Here are a few pictures that captured the day:
Clarendon Grange
North Clarendon, VT
Photo by Jim Kenison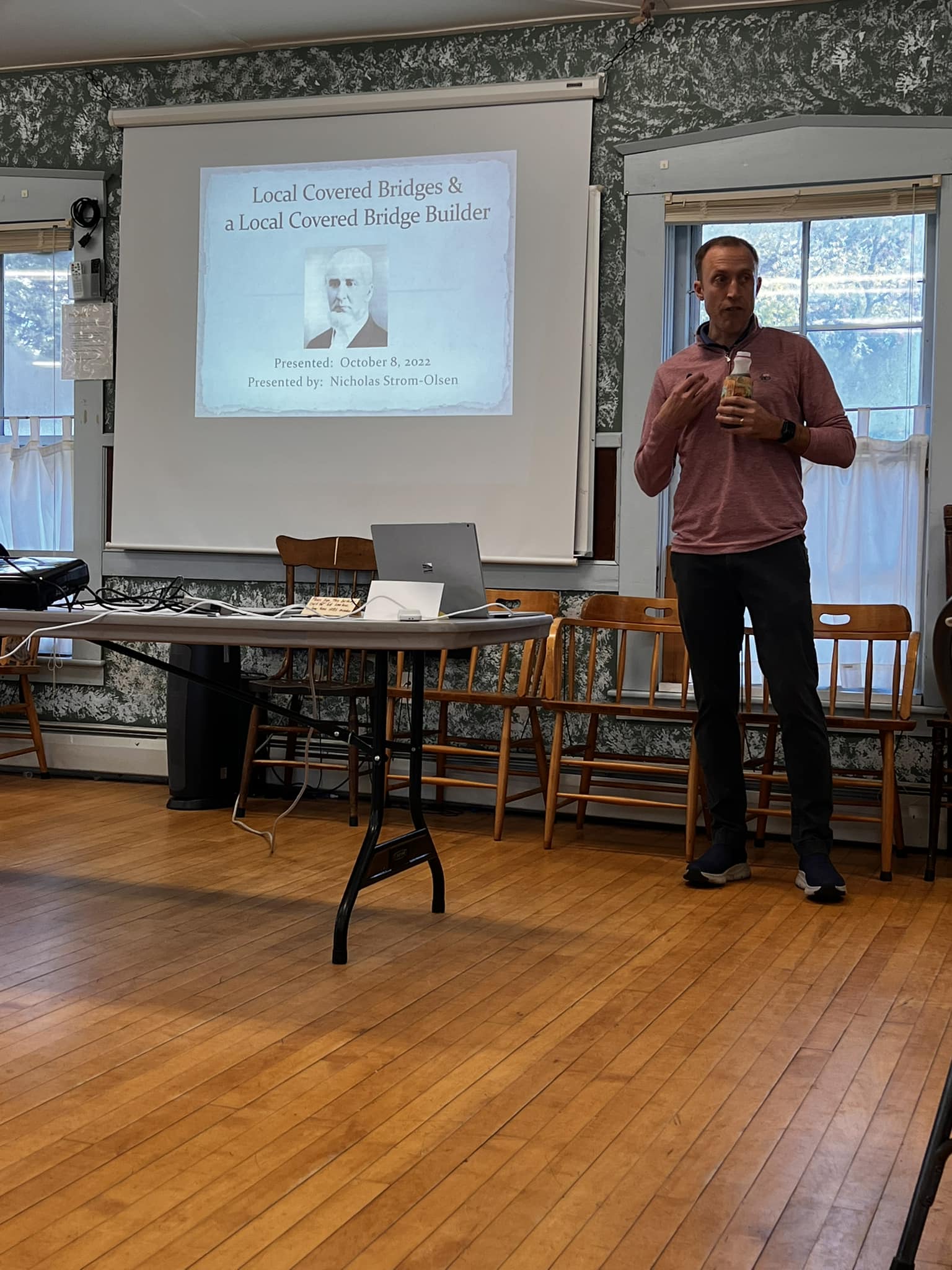 Nick Strom-Olsen
North Clarendon, VT
Photo by Jim Kenison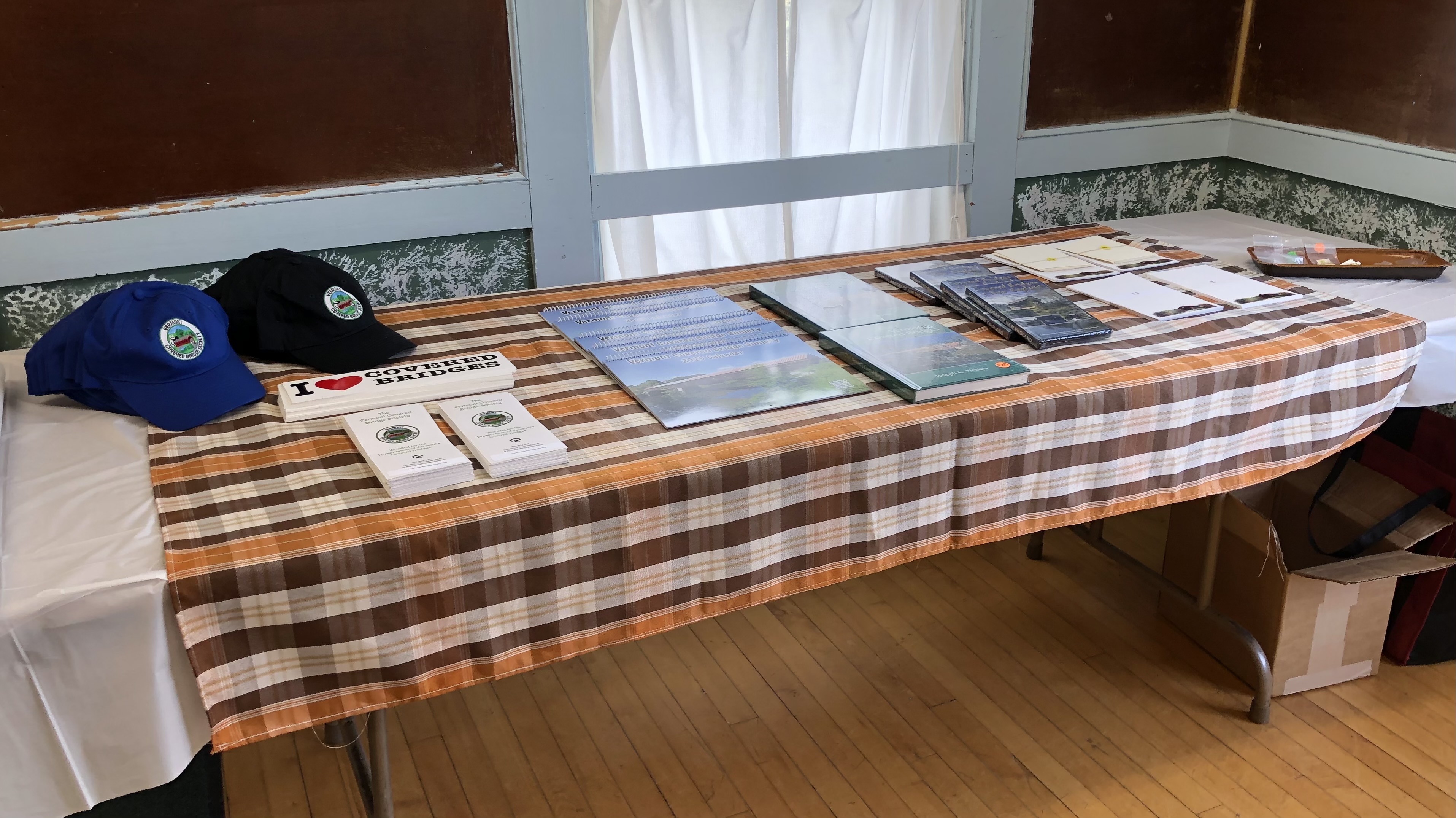 Sales Table
North Clarendon, VT
Photo by Jim Kenison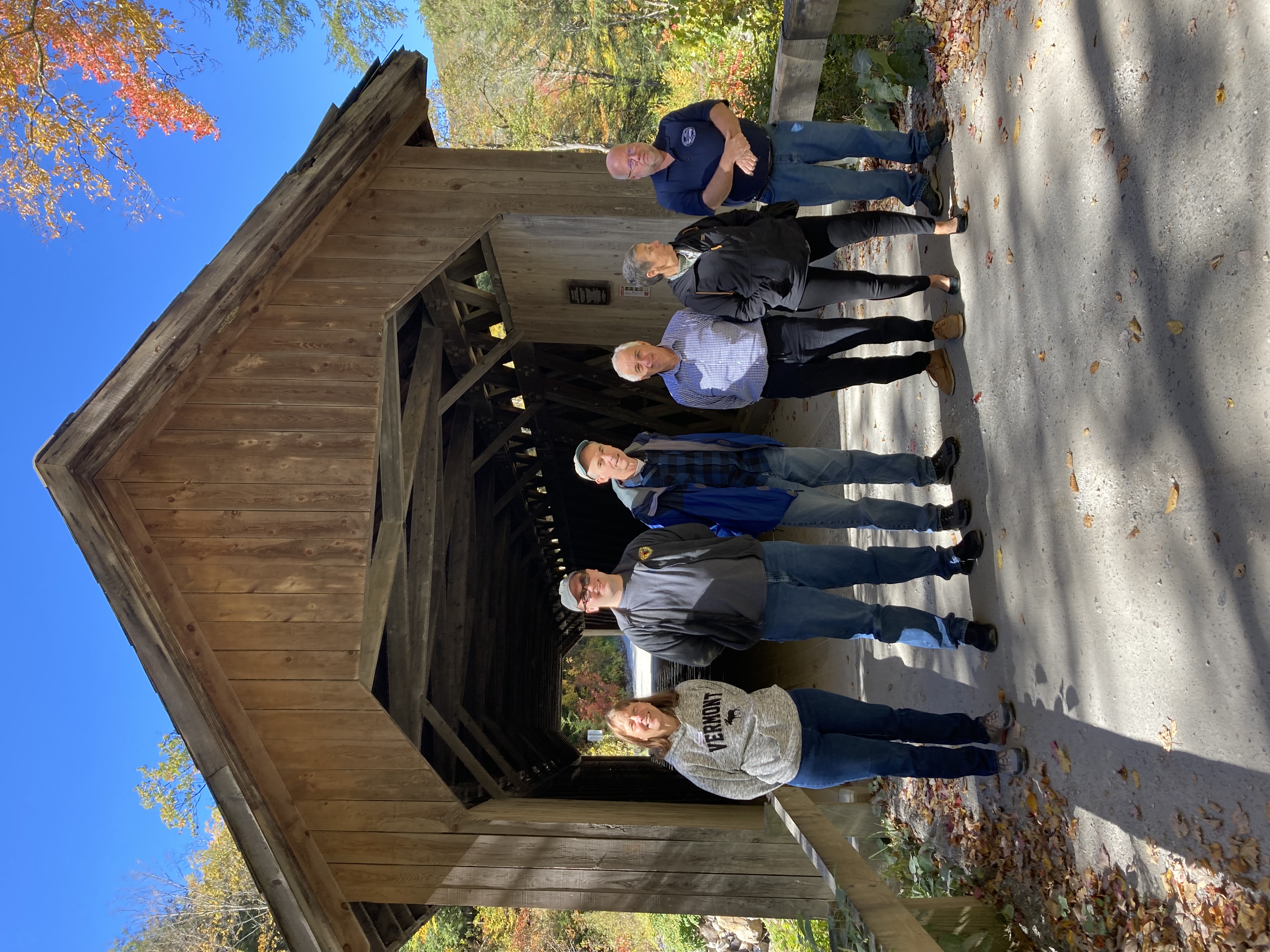 Bridge Tour stop at the Brown Bridge
Shrewsbury, VT
Photo by Beth Brown
Business meeting in progress
North Clarendon, VT
Photo by Jim Kenison
Nick Strom-Olsen
North Clarendon, VT
Photo by Jim Kenison
Catered lunch by Marle Valley Kitchen
North Clarendon, VT
Photo by Jim Kenison
---
Here are the videos for the business meeting and the Nick Strom-Olsen Presentation: