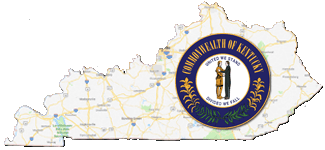 Thanks to legislation that has been signed the governor, the covered bridges the state will be showcased for all to see. Governor Matt Bevins approved legislation of a covered bridge trail that will highlight the 13 remaining coverd bridges in Kentucky.
House Majority leader Rocky Adkins, a co-sponser of the bill, sees the trail "as a way to blend history and tourism for generations to come". The bill was sponsered by Representative Mike Denham.
Eight of the thirteen covered bridges are located in the Buffalo Trace region. The remaining five bridges are located in Washington, Franklin, Bourbon and Greenup counties. The bridges from the Buffalo Trace region can be viewed in the promotional brochure provided by the Covered Wooden Bridge Authority of Kentucky: The Covered Bridges of the Buffalo Trace Region. All of the covered bridges in Kentucky are documented on the Bridges to the Past: Kentucky's Remaining Covered Bridges website.
For the full story see the April 14th edition of the Ledger Independent: Governor signs bridge trail legislation.
Editor's note: Thanks to Bill Caswell for sharing the story. It was originally posted on May 1, 2016.