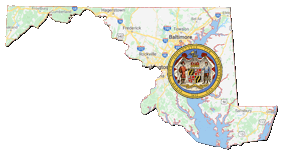 Jerusalem Mill, MD, March 29, 2011 - The covered bridge straddling two counties is scheduled to get a nearly $2 million restoration next year.
The 90-foot-long Jericho Road bridge spans Little Gunpowder Falls between Baltimore and Harford counties. It remains sturdy and safe but is showing signs of its 146 years. Some timbers are deteriorating, the roof leaks a bit, and it needs a fresh coat of fire-retardant paint, preferably classic barn red instead of its current pinkish brown.
For the story and photos, go to: http://www.baltimoresun.com/news/maryland/baltimore-county/bs-md-co-covered-bridge-restoration-20110329,0,7469472.story.
[Our thanks to Tom Keating for forwarding the item - Ed.]