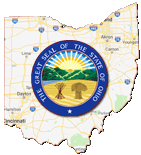 Geneva, OH, January 14, 2010 - With donated timber delivered to the Ashtabula County Joint Vocational School, construction can begin, by the school's students.
The idea for the shortest covered bridge came when city officials found the West Liberty Street bridge deteriorating, council members voted to obtain a grant to build a covered bridge.
The project is financed by a $400,000 Ohio Public Works Commission grant.
Guided by John Smolen of Smolen Engineering and the school's instructors, ACJVS carpentry students will build the bridge free of charge.
For the story, go to: http://www.starbeacon.com/local/local_story_014011337.html.
[Our thanks to Tom Keating for finding this article - Ed.]