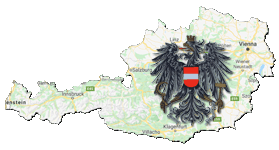 November 11, 2006 - In these days, an Austrian wooden covered bridge has become the focus of attention again. It is the so-called "Bridge at Andau" which spans over the "Einser Canal" at the Austrian-Hungarian border.
During the Hungarian revolution of 1956, refugees escaped the communist regime by crossing the border from Hungary into Austria by using a small bridge. These tragic events were memorialized by James A. Michener in his book "The Bridge at Andau". In 1996, the Andau bridge which had been blown up by Hungarian soldiers on 21 November 1956 was reconstructed. It is probably the most famous CB in Austria.
For a picture see: http://www.tiscover.at/at/guide/5,en,SCH1/objectId,SIG219602at,curr,EUR,parentId,RGN22at,season,at1,selectedEntry,sights/intern.html.
Gregor Wenda
[From an email to Tom Keating. Our thanks to Tom and Gregor for sharing this story - Ed.]