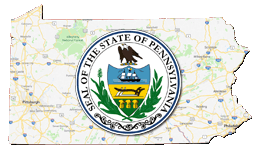 January 24, 2021: Anita Larkin Ford has shared this YouTube video titled Lancaster County Covered Bridges by Land and Air. Part 1. This is the first of an eight part series produced by Garden Spot Acres.
Chuck, from Garden Spot Acres, shares that ..."at once home to over 200 covered bridges, Lancaster County has fewer than 30 today. Watch my 8 Part video series chronicling the remaining bridges. Each video will give information and video from the ground and the air".
Featured in this video are the Jackson's Mill (WGN 38-36-33#2), Pool Forge (38-36-01), and Weaver's Mill (WGN 38-36-02) covered bridges.
Click below to watch the YouTube video which includes a short bio, a drive thru, and a drone video presentation of each bridge.
Our thanks to Anita Larkin Ford for passing this information along to the Vermont Covered Bridge Society Facebook page.