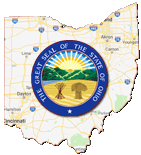 Clermont County, OH, June 18, 2010 - The Clermont County Sheriff's Office has now charged 52-year-old Sean Jackson of Cincinnati with operating a motor vehicle in excess of the restricted weight limit; he allegedly drove a Recycling truck, weighing more than 23,250 pounds, across the covered bridge with a 6,000 pound posted weight limit.
Residents living near the bridge reported floor damage to the bridge caused by a large truck. The bridge was closed immediately.
For the story, go to: http://local.cincinnati.com/share/news/story.aspx?sid=167860&cid=100101.
[Our thanks to Tom Keating and David Guay for forwarding this article - Ed.]